Profile

Free Account
Created on 2009-05-03 02:22:38 (#229462), last updated 2011-09-06 (315 weeks ago)
3,246 comments received, 1 comment posted
1,784 Journal Entries, 1 Tag, 0 Memories, 51 Icons

About

Mini Bio
Hmm, describe myself.
Like every other living creature on this planet, I'm unique. Special. One of a kind. On my own path. Dancing to a different tune.
Just like everyone else.
I run the Melbourne Goths Meetup:
http://www.meetup.com/melbournegoths/
and the Melbourne Alternate Crafters Meetup:
http://www.meetup.com/MelbourneAltCrafters/
I also run the Livejournal communities for Australian Steampunks and Neovictorians:
aus_steampunk
And one just for the Melbourne crowd too!
melbournesteam
I DJ and MC at events in Melbourne (and further afield). Gigs I've done in the last year include Euchronia, Splatterball, Heresy, Lash, Cabaret Nocturne, Black Widows, Worn Wild, Continuum, Circa Nocturna and others.. My DJ site is here:
http://www.myspace.com/steampunkdjomega
I talk on panels, run workshops, teach and learn. I make stuff. I make stuff happen.
I blog about FA stuff at
http://www.axisoffat.com
And I blog about steampunk stuff at
http://www.steampunkerie.com
This blog is for people who know me, whom I trust. The vast majority of it is friends-locked.
My day job is in marketing/communications/event management.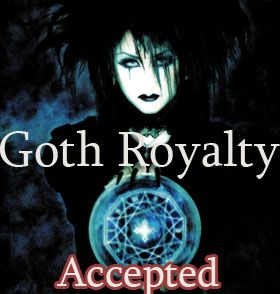 Crush this person!
Get your own ThisCrush.com CrushTag!
Do you want to talk to me? Or a reasonable facsimile thereof? Click here!!

Connect
#net.goth
,
80s music
,
absinthe
,
acting
,
agf
,
albinism
,
anais nin
,
ani di franco
,
anime
,
anne bishop
,
anne bonny
,
art
,
asimov
,
bacchus
,
backpacking
,
bdsm
,
belly dancing
,
blackbeard
,
bookcrossing
,
books
,
brisbane
, brisigoth, brisvegas,
butterflies
,
candles
,
cannons
,
cats
,
cavaliers
,
chaos
,
cheesy music
,
cheongsams
,
chocolate
,
cityscapes
,
coffee
,
cookery
,
corsets
,
cosplay
,
costumes
,
costuming
,
curry
,
dancing
,
dark chocolate
,
dead can dance
,
dignity
,
dinner parties
,
discordia
,
dominant
,
domme
,
dragons
,
erotica
,
fairies
,
falconry
,
family
,
fantasy
,
fencing
,
festivals
,
fruits
,
geeks
,
geisha
,
goth
, goth meetup,
goth music
, gothbois,
gothic
,
gunpowder
,
harry potter
,
heraldry
,
historical fencing
,
historical reenactment
,
history
,
hope
,
johnny depp
,
kallisti
,
kissing
,
larp
,
laughing
,
laurell k hamilton
,
living history
,
love
,
makeup
,
making clothes
, making garb,
mary read
,
medieval history
,
meetup
,
mensa
,
miscellanea
, montville,
music
,
muskets
,
neil gaiman
,
neovictorian
,
neverwhere
,
nonviolent resistance
,
occult
,
omega
,
pagan
,
paganism
,
performance
,
piracy
,
pirates
,
poetry
,
polyamoury
,
pvc
,
rain
,
random acts of kindness
,
rapiers
,
re-enactment
,
reading
,
reason
,
reenactment
,
renaissance
,
renaissance faire
,
renfaire
,
roleplaying
,
roses
,
sandman
,
sca
,
science fiction
,
sewing
,
sex
,
shakespeare
,
ships
,
social justice
,
steampunk
,
survival
,
sushi
,
swordfighting
,
swords
,
terry pratchett
,
thai food
,
the artist's way
,
the cure
,
the sisters of mercy
,
travel
,
travelling
, unconditionality,
vampires
,
velvet
, winery tours,
witchcraft
,
zombies

People
[View Entries]

Communities
[View entries]

Member Of (7):

Subscriptions (9):

Administrator Of (5):

Feeds
[View Entries]

Subscriptions (0)

Linking
To link to this user, copy this code:
On Dreamwidth:
Elsewhere: